YWIH
Young girls and boys are brought together to learn about four part a cappella music, barbershop style.
Our last workshop was held on June 1,  2019, followed by a two song performance at the Orangeville Blues and Jazz Festival
on June 2.
Acappellooza 2019 
Performances at Blues & Jazz Festival - Orangeville
With A Little Help From My Friends
Acappellooza 2018
The Orangeville Show Chorus has held several YWIH workshops over the years. The Acappellooza Chorus performed at the OSC show, "Tied With A Ribbon" in December of 2016.
Click on the link below to watch a video of this wonderful group of young women from that show!
Acappellooza 2016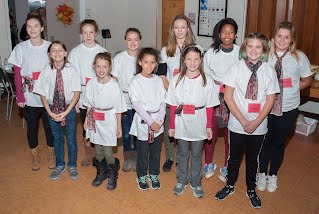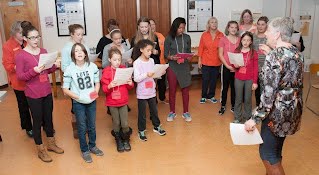 The Orangeville Show Chorus is a keen supporter of Sweet Adelines International's YWIH Program.